Above-ground carbon density derived from LiDAR data over oil palm plantations in Malaysian Borneo, 2014
This data set provides above-ground carbon density derived from LiDAR data over oil palm plantations in the Stability of Altered Forest Ecosystems (SAFE) project site located in Sabah, Malaysian Borneo in 2014. This includes the number of trees in plots and the average forest canopy per hectare at different heights. Data were collected during a project which was included in the NERC Human-modified tropical forest (HMTF) Programme. Full details about this dataset can be found at
https://doi.org/10.5285/6e18121c-2184-49df-a852-f3227c28d82f
Simple
Date (

Publication

)

2017-09-19
Date (

Creation

)

2014-11-05
Identifier

doi: / 10.5285/6e18121c-2184-49df-a852-f3227c28d82f
Other citation details

Nunes, M.H., Ewers, R.M., Turner, E.C., Coomes, D.A. (2017). Above-ground carbon density derived from LiDAR data over oil palm plantations in Malaysian Borneo, 2014 . NERC Environmental Information Data Centre 10.5285/6e18121c-2184-49df-a852-f3227c28d82f
Maintenance and update frequency

notPlanned

Not planned
GEMET - INSPIRE themes, version 1.0 (

Theme

)

Environmental Monitoring Facilities
GeoNames
Keywords

HMTF , SAFE , Stability of Altered Forest Ecosystems , Human-modified tropical forest , tropical forest , trees , forest density , canopy density
Access constraints

otherRestrictions

Other restrictions
Use constraints

otherRestrictions

Other restrictions
Use constraints

otherRestrictions

Other restrictions
Other constraints

© Copyright University of Cambridge 2017
Use constraints

otherRestrictions

Other restrictions
Other constraints

If you reuse this data, you should cite: Nunes, M.H., Ewers, R.M., Turner, E.C., Coomes, D.A. (2017). Above-ground carbon density derived from LiDAR data over oil palm plantations in Malaysian Borneo, 2014 . NERC Environmental Information Data Centre https://doi.org/10.5285/6e18121c-2184-49df-a852-f3227c28d82f
Spatial representation type

textTable

Text, table
Metadata language

English

English
Character set

utf8

UTF8
Topic category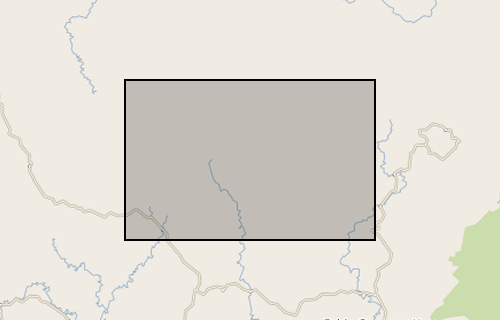 Distribution format

Comma-separated values (CSV) ()
OnLine resource

Download the data  

Download a copy of this data
OnLine resource

Supporting information  

Supporting information available to assist in re-use of this dataset
Hierarchy level

dataset

Dataset
Other

dataset
Conformance result
Date (

Publication

)

2010-12-08
Statement

The work was carried out in the oil palm plantations within the Stability of Altered Forest Ecosystem (SAFE) Project, located within lowland dipterocarp forest regions of East Sabah in Malaysian Borneo. Airborne LiDAR data were acquired on 5 November 2014 using a Leica LiDAR50-II flown at 1850 m altitude on a Dornier 228-201 travelling at 135 knots. The LiDAR sensor emitted pulses at 83.1 Hz with a field of view of 12.0°, and a footprint of about 40 cm diameter. The average pulse density was 7.3/m2. The Leica LiDAR50-II sensor records full waveform LiDAR, but for the purposes of this study the data were discretised, with up to four returns recorded per pulse. The LiDAR data were pre-processed by NERC's Data Analysis Node and delivered in standard LAS format. All further processing was undertaken using LAStools (Rapidlasso GmbH, LAStools). Points were classified as ground and non-ground, and a digital elevation model (DEM) was fitted to the ground returns, producing a raster of 1 m resolution. The DEM elevations were subtracted from elevations of all non-ground returns to produce a normalised point cloud, and a canopy height model (CHM) was constructed from this on a 0.5 m raster by averaging the first returns. Finally, holes in the raster were filled by averaging neighbouring cells. See supporting documentation for further information.
gmd:MD_Metadata
File identifier

6e18121c-2184-49df-a852-f3227c28d82f  

XML
Metadata language

English

English
Character set

ISO/IEC 8859-1 (also known as Latin 1)

8859 Part 1
Hierarchy level

dataset

Dataset
Hierarchy level name

dataset
Date stamp

2020-03-13T14:23:08
Metadata standard version

2.3
Provided by
6e18121c-2184-49df-a852-f3227c28d82f
  Access to the portal
Read here the full details and access to the data.
Associated resources
Not available