Atlantic and horse mackerel egg survey from NE Atlantic May 2016
This dataset contains measurements of temperature, salinity, raised/non-raised mackerel egg numbers, raised/non-raised horse mackerel egg numbers as well as adult fish total length, weight, maturity and sex. Data were obtained on the RV Bjarni Sæmundsson which sampled North of Scotland to Iceland. The project altogether obtained data along the Portuguese coast from February and continued until July to the waters west of Scotland. The egg survey was carried out from the 02/05/2016 to 13/05/2016 with the adult mackerel sampling taking place on 11/05/2016. A total of 4 pelagic trawl hauls were carried out to collect adult mackerel samples using a pelagic WB trawl. Sampling of the fish eggs was carried out with a High Speed Plankton Sampler Gulf VII, which had a 280 micron mesh sized net and an opening diameter of 20cm. A small skrips-depressor of 30 kg was also attached to the sampler. Water filtered during each haul was measured using an internal Valeport electronic flowmeter. An external flowmeter was in turn mounted on the frame, as well as a Seabird 911 plus CTD attached with an altimeter, which measured depth, temperature and salinity. Samples were sorted for fish eggs using the spray method and mackerel eggs were staged according to the sampling protocol. For quality assurance, 10% of the samples were checked and sorted again. All eggs were counted and identified to species level. The data were obtained as a part of an international Atlantic survey, carried out by 10 different European institutes to monitor the spatial and seasonal distribution of Atlantic mackerel and horse mackerel. Planning and coordination of the survey was made within the ICES Working Group for Mackerel and Horse Mackerel Egg Surveys (WGMEGS). In 2016 the following countries participated in this survey: The Faroes, Denmark, Germany, Ireland, Norway, Portugal, Scotland, Spain, the Netherlands and Iceland. The data present here has been obtained by Marine Research Institute in Iceland.
Simple
Alternate title

British Oceanographic Data Centre record 1048_MRI160146_MackerelEggSurvey
Date (

Publication

)

2017-10-03
Date (

Creation

)

2016-08-18
Date (

Revision

)

2019-09-03
Identifier

http://www.bodc.ac.uk/ / EDMED6556
Maintenance and update frequency

asNeeded

As needed
MEDIN metadata record availability

Natural Environment Research Council Designated Data Centres , Marine Environmental Data and Information Network
Vertical Coverages
SeaDataNet PDV

Salinity of the water column , Fish reproduction , Temperature of the water column
INSPIRE themes

Species distribution , Oceanographic geographical features
Use limitation

Data usage restrictions are unknown
Access constraints

otherRestrictions

Other restrictions
Other constraints

The access conditions to the data are not known
Metadata language

English

English
Topic category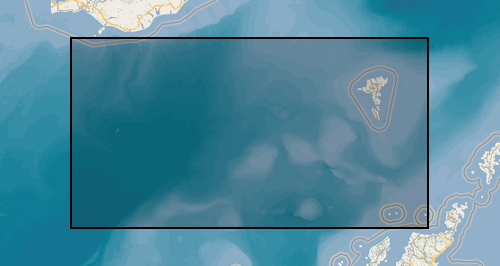 Reference system identifier

OGP / urn:ogc:def:crs:EPSG::4326
Hierarchy level

dataset

Dataset
Statement

unknown
gmd:MD_Metadata
File identifier

d64c94b18a4058afa710570310d148d2  

XML
Metadata language

English

English
Hierarchy level

dataset

Dataset
Date stamp

2019-09-17T06:31:46
Metadata standard name

MEDIN Discovery Metadata Standard
Metadata standard version

Version 2.3.8
Provided by
d64c94b18a4058afa710570310d148d2
  Access to the portal
Read here the full details and access to the data.
Associated resources
Not available