Litterfall production in human-modified forests of Eastern Amazonia
This dataset includes measurements of litter in 20 plots (250 x 10 m each) in the Brazilian Amazon. Study plots were distributed across a gradient of forest disturbance, including: undisturbed primary forests , logged primary forests, logged-and-burned primary forests, and secondary forests. Data were collected from January 2015 until October 2018. In December 2015, during the El Niño-mediated drought, eight of our study plots were affected by understory fires. Full details about this dataset can be found at
https://doi.org/10.5285/d01084b2-c3b1-4187-b2e7-b0827c738855
Simple
Date (

Publication

)

2019-02-01
Identifier

doi: / 10.5285/d01084b2-c3b1-4187-b2e7-b0827c738855
Other citation details

Berenguer, E., Rossi, L. C., Seixas, M.M.M., Barlow, J. (2019). Litterfall production in human-modified forests of Eastern Amazonia. NERC Environmental Information Data Centre 10.5285/d01084b2-c3b1-4187-b2e7-b0827c738855
Keywords

Forest ecology , Forest fire , Litterfall , Brazilian Amazon
Access constraints

otherRestrictions

Other restrictions
Use constraints

otherRestrictions

Other restrictions
Other constraints

© Natural Environment Research Council
Use constraints

otherRestrictions

Other restrictions
Use constraints

otherRestrictions

Other restrictions
Other constraints

If you reuse this data, you should cite: Berenguer, E., Rossi, L. C., Seixas, M.M.M., Barlow, J. (2019). Litterfall production in human-modified forests of Eastern Amazonia. NERC Environmental Information Data Centre https://doi.org/10.5285/d01084b2-c3b1-4187-b2e7-b0827c738855
Spatial representation type

textTable

Text, table
Distance

50  urn:ogc:def:uom:EPSG::9001
Metadata language

English

English
Character set

utf8

UTF8
Topic category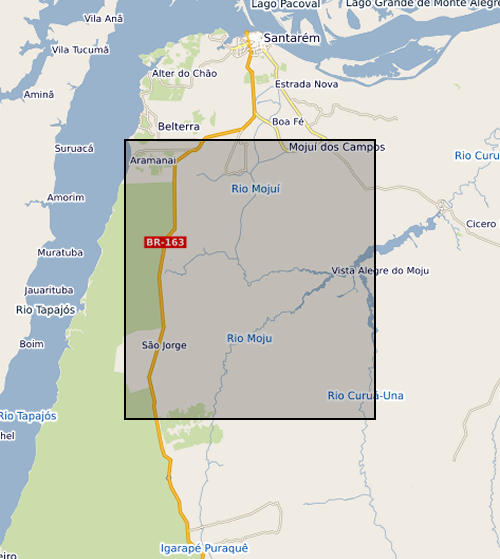 Distribution format

Comma-separated values (CSV) ()
OnLine resource

Download the data  

Download a copy of this data
OnLine resource

Supporting information  

Supporting information available to assist in re-use of this dataset
Hierarchy level

dataset

Dataset
Other

dataset
Conformance result
Date (

Publication

)

2010-12-08
Statement

We sampled litter in 20 study plots (0.25ha) distributed along a gradient of forest disturbance in Eastern Amazonia: undisturbed primary forests (n = 5), logged primary forests (n = 5), logged-and-burned primary forests (n = 5), and secondary forests (n = 5). Forest disturbance classes were based on both an analysis of canopy disturbance in a chronosequence of satellite images (1988 to 2010) and on field assessments of fire scars, charcoal, and logging debris.

Six litterfall traps (50 x 50 cm; 0.25 m2) were installed in each plot, spaced 50 m apart. Traps were placed 1.20 m above the ground. Trap contents at each site were collected every two weeks. All samples were taken to the field lab and separated into six parts – leaves, flowers, fruits, seeds, wood, and rest (i.e. non-identifiable parts). Samples were then oven-dried at 80oC for 3 days before being and weighed to the nearest 0.01 g.
gmd:MD_Metadata
File identifier

d01084b2-c3b1-4187-b2e7-b0827c738855  

XML
Metadata language

English

English
Character set

ISO/IEC 8859-1 (also known as Latin 1)

8859 Part 1
Hierarchy level

dataset

Dataset
Hierarchy level name

dataset
Date stamp

2021-01-25T09:17:58
Metadata standard version

2.3
Provided by
d01084b2-c3b1-4187-b2e7-b0827c738855
  Access to the portal
Read here the full details and access to the data.
Associated resources
Not available