Metabarcoding data from the guano of insectivorous bats in Sabah, Malaysia
This dataset includes capture data for insectivorous bats captured with harp traps in Sabah, Malaysia, and dietary metabarcoding data. The dietary data was generated through obtaining bat faeces, extracting the DNA, amplifying it using ZBJ-ArtF1c ZBJ-ArtR2c primers, and then sequencing it on an illumina miseq. Code to aid interpreting the data can be found at
https://doi.org/10.17636/01044623
This data was collected as part of the NERC-funded LOMBOK HMTF project, also using a small grant from Bat Conservation International. Full details about this dataset can be found at
https://doi.org/10.5285/8b106445-d8e0-482c-b517-5a372a09dc91
 

Citation proposal
Hemprich-Bennett, D. (Queen Mary University of London) - Kemp, V. (Queen Mary University of London) - Blackman, J. (Queen Mary University of London) - Bernard, H. (Universiti Malaysia Sabah) - Rossiter, S. (Queen Mary University of London) - Clare, E. (Queen Mary University of London) - Environmental Information Data Centre (2019) . Metabarcoding data from the guano of insectivorous bats in Sabah, Malaysia. NERC Environmental Information Data Centre https://data-search.nerc.ac.uk:443/geonetwork/srv/api/records/8b106445-d8e0-482c-b517-5a372a09dc91
Simple
Date (

Publication

)

2019-01-07
Identifier

doi: / 10.5285/8b106445-d8e0-482c-b517-5a372a09dc91
Other citation details

Hemprich-Bennett, D., Kemp, V., Blackman, J., Bernard, H., Rossiter, S., Clare, E. (2019). Metabarcoding data from the guano of insectivorous bats in Sabah, Malaysia. NERC Environmental Information Data Centre 10.5285/8b106445-d8e0-482c-b517-5a372a09dc91
GeoNames
Keywords
Access constraints

otherRestrictions

Other restrictions
Use constraints

otherRestrictions

Other restrictions
Use constraints

otherRestrictions

Other restrictions
Other constraints

© Natural Environment Research Council
Use constraints

otherRestrictions

Other restrictions
Other constraints

© Universiti Malaysia Sabah
Use constraints

otherRestrictions

Other restrictions
Other constraints

© Queen Mary University London
Use constraints

otherRestrictions

Other restrictions
Other constraints

If you reuse this data, you should cite: Hemprich-Bennett, D., Kemp, V., Blackman, J., Bernard, H., Rossiter, S., Clare, E. (2019). Metabarcoding data from the guano of insectivorous bats in Sabah, Malaysia. NERC Environmental Information Data Centre https://doi.org/10.5285/8b106445-d8e0-482c-b517-5a372a09dc91
Spatial representation type

textTable

Text, table
Distance

100  urn:ogc:def:uom:EPSG::9001
Metadata language

English

English
Character set

utf8

UTF8
Topic category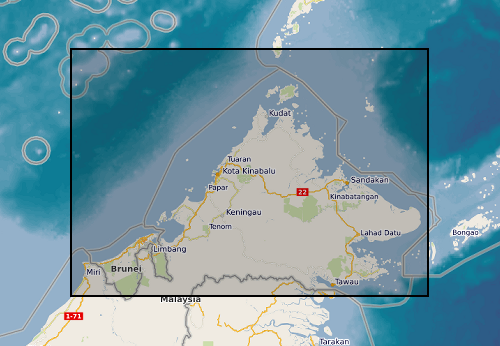 Distribution format

Comma-separated values (CSV) ()
Fasta genetic format (fasta) ()
OnLine resource

Download the data  

Download a copy of this data
OnLine resource

Supporting information  

Supporting information available to assist in re-use of this dataset
Hierarchy level

dataset

Dataset
Other

dataset
Conformance result
Date (

Publication

)

2010-12-08
Statement

All data was obtained from samples collected in the field, as per the metadata file. Bats were captured using 6 harp traps per night, erected along flyways in the landscape. Bats were then identified in the hand by comparison to a taxonomic key. Guano samples were then analysed as per the description.
gmd:MD_Metadata
File identifier

8b106445-d8e0-482c-b517-5a372a09dc91  

XML
Metadata language

English

English
Character set

ISO/IEC 8859-1 (also known as Latin 1)

8859 Part 1
Hierarchy level

dataset

Dataset
Hierarchy level name

dataset
Date stamp

2020-11-23T11:23:59
Metadata standard version

2.3
Provided by
8b106445-d8e0-482c-b517-5a372a09dc91
  Access to the portal
Read here the full details and access to the data.
Associated resources
Not available