Paternity of Eschscholzia californica plants introduced to habitats comprising different floral cover
This dataset details the paternity of progeny from Eschscholzia californica plants introduced to habitats comprising different floral cover. Data was collected in June 2015 at the Hillesden estate, Buckinghamshire, UK. Plants were genotyped at seven microsatellite markers before being introduced across the study site to form experimental arrays. Experimental arrays comprised of three E.californica plants separated by 1m and arranged in a triangular formation. A total of sixteen arrays were introduced across four 100 hectare replicate blocks, each separated by >500m. At the centre of each block, four experimental arrays were placed at 50m intervals along a 150m transect laid symmetrically across the boundary between an established wildflower patch and bare, fallow ground or grazed grassland (two arrays within the florally rich habitat and two arrays within the florally poor habitat). Upon maturation approximately 10 seeds were collected from each plant and genotyped. Fragment analysis was conducted and alleles were scored on Genemarker. Seeds were then manually scored as outcrossed or selfed and paternity was determined using Cervus. The dataset was part of a larger experiment looking at the effect of floral resources on the pollination services to isolated plants. Full details about this dataset can be found at
https://doi.org/10.5285/7b721c07-bc38-4815-8669-4675867663d0
 

Citation proposal
Evans, T.M. (Centre for Ecology & Hydrology) - Heard, M.S. (Centre for Ecology & Hydrology) - Vanbergen, A.J. (Centre for Ecology & Hydrology) - Cavers, S. (Centre for Ecology & Hydrology) - Ennos, R. (University of Edinburgh) - Environmental Information Data Centre (2017) . Paternity of Eschscholzia californica plants introduced to habitats comprising different floral cover. NERC Environmental Information Data Centre https://data-search.nerc.ac.uk:443/geonetwork/srv/api/records/7b721c07-bc38-4815-8669-4675867663d0
Simple
Date (

Publication

)

2017-06-13
Date (

Creation

)

2015-06-30
Identifier

doi: / 10.5285/7b721c07-bc38-4815-8669-4675867663d0
Other citation details

Evans, T.M., Heard, M.S., Vanbergen, A.J., Cavers, S., Ennos, R. (2017). Paternity of Eschscholzia californica plants introduced to habitats comprising different floral cover. NERC Environmental Information Data Centre 10.5285/7b721c07-bc38-4815-8669-4675867663d0
Maintenance and update frequency

notPlanned

Not planned
GEMET - INSPIRE themes, version 1.0 (

Theme

)

Environmental Monitoring Facilities
Wikidata
GeoNames

Hillesden , Buckinghamshire
Keywords

parentage , paternity , allele , wildflower , fallow ground , grazed grassland , Californian poppy
Access constraints

otherRestrictions

Other restrictions
Use constraints

otherRestrictions

Other restrictions
Use constraints

otherRestrictions

Other restrictions
Other constraints

© UK Centre for Ecology & Hydrology
Use constraints

otherRestrictions

Other restrictions
Other constraints

If you reuse this data, you should cite: Evans, T.M., Heard, M.S., Vanbergen, A.J., Cavers, S., Ennos, R. (2017). Paternity of Eschscholzia californica plants introduced to habitats comprising different floral cover. NERC Environmental Information Data Centre https://doi.org/10.5285/7b721c07-bc38-4815-8669-4675867663d0
Spatial representation type

textTable

Text, table
Metadata language

English

English
Character set

utf8

UTF8
Topic category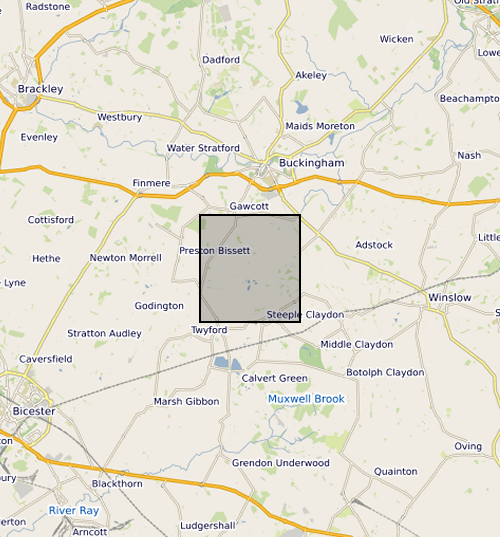 Distribution format

Comma-separated values (CSV) ()
OnLine resource

Supporting information  

Supporting information available to assist in re-use of this dataset
OnLine resource

Download the data  

Download a copy of this data
Hierarchy level

dataset

Dataset
Other

dataset
Conformance result
Date (

Publication

)

2010-12-08
Statement

All open flowers were removed from the E. californica plants prior to their placement in pre-marked locations across the landscape. One bud on each plant was covered in a fine muslin to represent a 'pollinator excluded' flower. Plants remained in the field for 16 days to ensure full anthesis of new flowers and to allow for multiple pollination events. After this period, all fruit were tagged to ensure that only fruit development arising from the period of the field experiment were included in analyses. Plants were then collected and stored under controlled glasshouse conditions until fruit maturation. Ten progeny per plant from each of the field exposed plants were genotyped using 50mg of fresh leaf material and following standardised protocols. The incidence of self-fertilisation in plants from each habitat was calculated manually by individually comparing each successfully amplified progeny against their maternal plant. If, at each of the seven loci, the progeny was a complete match for the maternal genotype, or was homozygote for one of the maternal plants alleles, it was scored as selfed. Alternatively, if any novel alleles were observed in the progeny that were not present in the maternal plant, the progeny was classified as outcrossed. Paternity was determined using Cervus 3.0.7, where each progeny sample was listed detailing alleles at the seven microsatellite loci, specifying the known maternal sample as well as the potential paternal samples.
gmd:MD_Metadata
File identifier

7b721c07-bc38-4815-8669-4675867663d0  

XML
Metadata language

English

English
Character set

ISO/IEC 8859-1 (also known as Latin 1)

8859 Part 1
Hierarchy level

dataset

Dataset
Hierarchy level name

dataset
Date stamp

2020-03-13T14:34:53
Metadata standard version

2.3
Provided by
7b721c07-bc38-4815-8669-4675867663d0
  Access to the portal
Read here the full details and access to the data.
Associated resources
Not available