Hydrographic, meteorological and model simulation imagery collected by the MASSMO project, southwest England (October - November 2014)
This dataset comprises hydrographic and meteorological data transmitted in near real time from unmanned surface vehicles (USVs). Also included are hydrographic profiles through the water column obtained from submarine Slocum gliders, upon recovery. Data from these platforms have been converted into the international 'Everyone's Gliding Observatories (EGO)' exchange format. The dataset is supported by barotrophic tidal current imagery. Hydrographic data were obtained from two geographical regions. Firstly, from a transect extending from the Isles of Scilly out to the moored Carbon And Nutrient Dynamics and Fluxes Over Shelf Systems ('Candyfloss') Array in the Celtic Sea. Subsequently, a more localised survey was carried out in the English Channel, south of Plymouth. The tidal image data span the period 1st October to 21st November 2014 (15 minute intervals). Autonomous platforms were deployed between 1st and 26th October 2014 (Phase One, Celtic Sea), subsequently between 4th and 7th November 2014 (Phase Two, English Channel). Data were collected as part of Marine Autonomous Systems in Support of Marine Observations ('MASSMO'), contributing to the Exploring Ocean Fronts project. Tidal images are a product of Proudman Oceanographic Laboratory Coastal Ocean Modelling System (POLCOMS) simulation runs. MASSMO was carried out as a trial of new autonomous technologies and to collect scientific data, including observation of marine life. The dataset acquired provides valuable oceanographic and meteorological measurements including a traverse of an ocean front. MASSMO was a collaborative effort involving various UK laboratories and commercial organisations, coordinated by the National Oceanography Centre (NOC). This data archive consists of measurements made by wavegliders operated by NOC and the Centre for Environment, Fisheries and Aquaculture Science (Cefas), the MOST Autonaut and Slocum glider units 398 and 400, operated by NOC.
Simple
Alternate title

British Oceanographic Data Centre record 1048MASSMO_PRELIMINARY_DATA
Date (

Publication

)

2018-05-18
Date (

Creation

)

2014-12-17
Date (

Revision

)

2014-12-17
Identifier

http://www.bodc.ac.uk/ / EDMED6114
Maintenance and update frequency

asNeeded

As needed
SeaDataNet PDV

Raw suspended particulate material concentration sensor output , Wave height and period statistics , Salinity of the water column , Chlorophyll pigment concentrations in water bodies , Other wave statistics , Air pressure , Acoustic backscatter in the water column , Ammonium and ammonia concentration parameters in water bodies , Raw fluorometer output , Electrical conductivity of the water column , Engineering parameters , Air temperature , Atmospheric humidity , Wind strength and direction , Raw oxygen sensor output , Temperature of the water column , Other meteorological measurements
Vertical Coverages
MEDIN metadata record availability

Natural Environment Research Council Designated Data Centres , Marine Environmental Data and Information Network
INSPIRE themes

Meteorological geographical features , Oceanographic geographical features , Atmospheric conditions
Use limitation

No conditions apply
Access constraints

otherRestrictions

Other restrictions
Other constraints

Data are freely available
Metadata language

English

English
Topic category

Biota

Oceans

Climatology, meteorology, atmosphere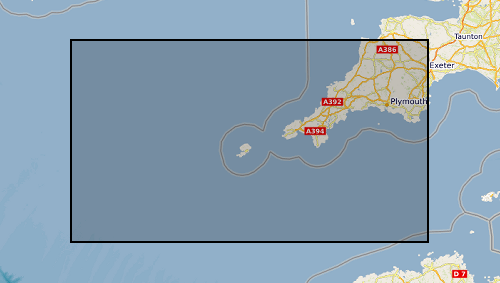 Reference system identifier

OGP / urn:ogc:def:crs:EPSG::4326
Distribution format
OnLine resource

Published dataset - doi:10.5285/0a6d1741-6c71-248b-e053-6c86abc0175d  

Wynn R.B.; Rogers R.J.; Sims D.W.; Cotterell S.; Palmer M.R.; Pearce D.J.; Sivyer D.B.; White D.; Woodward S.C.A.; Lorenzo Lopez A.; Polton J. (2015). Marine Autonomous Systems in Support of Marine Observations (MASSMO): Celtic Sea/English Channel multi-platform, multi-partner demonstration project - raw data from autonomous vehicles, with supporting barotrophic tidal current imagery from model simulation exercises, October/November 2014. British Oceanographic Data Centre - Natural Environment Research Council, UK. doi:10/zfz.
Hierarchy level

dataset

Dataset
Statement

Instrument(s) used to collect data: meteorological packages; wave recorders; optical backscatter sensors; salinity sensor; dissolved gas sensors; Ocean models; water temperature sensor.
gmd:MD_Metadata
File identifier

3e0104b7705955db8ae088c0ee03f972  

XML
Metadata language

English

English
Hierarchy level

dataset

Dataset
Date stamp

2018-05-18T15:37:44
Metadata standard name

MEDIN Discovery Metadata Standard
Metadata standard version

Version 2.3.8
Provided by
3e0104b7705955db8ae088c0ee03f972
  Access to the portal
Read here the full details and access to the data.
Associated resources
Not available